5 Tips to Keep Your Asphalt Driveway in Top Condition
Your driveway needs to be maintained at peak condition. Otherwise, you put yourself and your guests at risk of being hurt. Here are some tips to maintain your driveway consistently and keep your surfaces clean.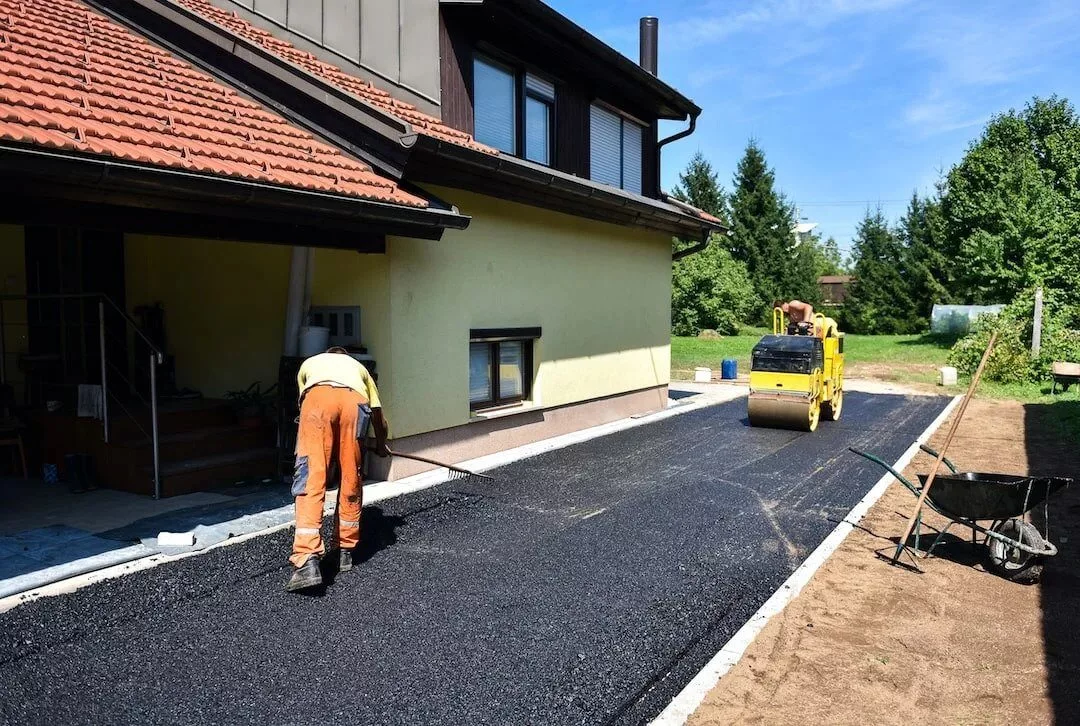 Maintain a Clean Surface
Power washing, and keeping the plants from growing over the surface, are all of these factors that contribute to a healthy asphalt surface. Cleaning your asphalt surfaces is the most basic and essential element of keeping your surfaces consistent. If they aren't clean, you're going to see moisture and debris build-up causing structural damage and cracks.
This puts you and your guests at risk on the property. You can simply avoid this by staying on top of mending your property's landscaping and asphalt surface needs as they come up. Leaving them unattended for longer puts you at higher risk.
To get the best advice about asphalt driveways, you can also consult All American Paving & Seal Coating.
Prepare for Stormwater
Stormwater and rainfall in general corrupt the majority of property owners' landscapes. You'll need to be mindful of how they're impacted by heavier rainfall, snow, and other elements depending on your climate and area. Don't leave your property at risk of being damaged permanently with poor draining and practices surrounding your asphalt surfaces.
Additionally, when your asphalt has cracked and become warped over the years, you're going to have puddles and other drainage-related issues sprout all over. Amending this can be as simple as implementing new trenches for plants that are friendly toward heavy watering.
Sealcoating
Sealcoating will periodically be necessary to keep your surface properly shaped, durable, and ready for the elements. With strong sealcoating practices every few years, you're going to see your asphalt's lifetime extend far past what it would have been.
However, this doesn't mean overdoing it. As long as you stay consistent with spaced-out sealcoating applications, you'll see optimal results.
DIY vs Professional Sealcoating
For some property owners, this is a do-it-yourself (DIY) job. You can quickly seal up your surface and have the property back to optimal condition within a few days. Although, this is physically demanding, and also takes a ton of time on your end. If you have the time set aside for the project, go for it.
The benefits of going with a professional though do include being sure you won't have to repeat any of the processes or have any portion of your sealcoating job applied poorly.
Build Property Value
On top of asphalt, surround your driveway with landscaping that improves property value. If your driveway really pops and looks brand new, but your lawn looks poorly kept, the overall property value is diminished. Keeping everything consistent across the board will add that much-needed curb value to set your property apart on the block.
Maintain a Strong Property Foundation
Weak asphalt or asphalt that hasn't been maintained can root into the foundation of the property. Overgrowth of plants and asphalt starting to crack away from moisture residue and other debris can link into the foundation becoming weak.
Keep your asphalt maintained, and you'll avoid risking your property's foundation from weakening with asphalt damage.