5 Ideas for Making Outdoor Play Area in Your Home
There were times when kids used to play a lot of outdoor games in the backyard of their homes or in the small playing fields across the street. Nowadays, however, most kids keep themselves busy with computer games and TV. However, you can still motivate them to play outdoor games and be healthy by making an outdoor playing area in your home. following are some ideas to make an outdoor play area in your home.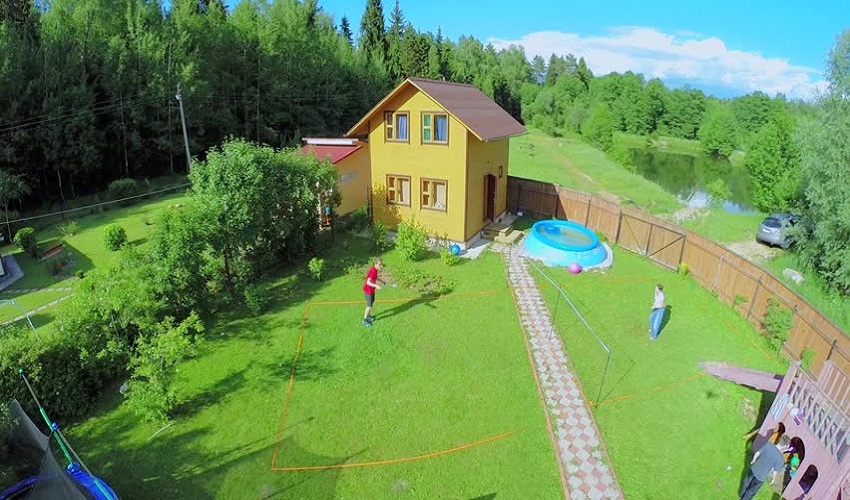 Soccer Goals
Many people think that they need a very big place to play soccer. However, you can install small soccer goals in your backyard and your kids can engage in healthy sports, instead of sitting all day and night in the TV lounge. Installing soccer goals is very easy. You can make small goals yourself or buy and install them.
Mini-Golf Course
It takes a little effort to make a mini-golf course in your backyard. But the effort is worth it as it can prove as a valuable play area both for kids and grownups. And it would be an unlooked-for treat for your guests.
Sandbox
Making a sandbox in your back garden is an excellent way to bring a bit of the beach to the outdoor play area of your house. Kids love to play in the sand and make objects. It sharpens their skills and gives them a healthy entertainment.
Basketball
Setting up a small basketball pole is easy, and it is the game that offers a lot of physical activity and skill development for your children. You can buy the basketball court kits according to the ages of your children and install it with the help of a professional in the outdoor play area in your home.
An Outdoor Fort or Treehouse
You can either build an outdoor fort or a treehouse for your children. Children love to play in these small house of their own. It also trains them to take care of their space.

Provided by 32 Ways to Amplify Curb Appeal for Selling Your Home