See Kitchen Furniture Ideas
Investing in good kitchen furniture is essential for an environment with a beautiful and well-organized decoration, after all, there are so many pans, plates, cups, dining benches, appliances and many other utensils that we have to store and organize in this environment that the impression it gives is that there aren't enough kitchen cabinets to handle it, right?
However, don't despair. Today we brought you tips on how to build a complete kitchen in your home so that you can have a beautiful and functional environment. Check out!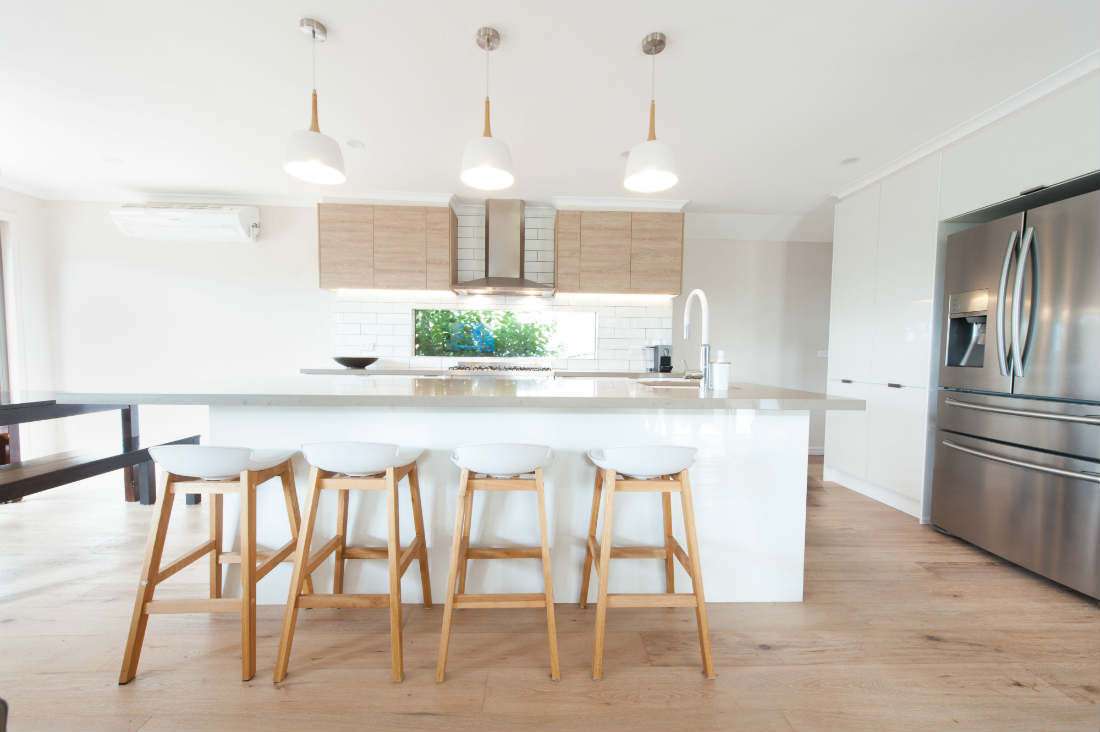 See Also: Best Kitchen Sinks
How to assemble a complete kitchen
Many people have doubts about how to assemble a complete kitchen to have a functional and pleasant environment, but in fact there is no right answer to this question, as everything will depend on your habits and needs, after all, there are people who love to cook, prepare different dishes and invite several friends to dinner at home, while others do just the basics in this environment and of course this influences the type of kitchen you will have at home.
Room size
The first tip for building a complete kitchen is to assess the size of your room. In the case of small kitchen furniture, the best option is planned furniture, but they are more expensive and in this case you can still choose modular kitchen furniture that are cheaper, but not so personalized and in this case you can use organizers to keep them always in order and also gain more space inside. 
Environment style
A beautiful decoration is also part of a complete kitchen, so kitchen furniture for apartments and ground-floor houses should be chosen according to the style of decoration, especially when we talk about kitchen furniture, which in this case is integrated into the living or dinner room and should have a harmonious decor.