No More Crises on Furniture Choices! Introducing; Tall Boy Unit
Most people, while deciding on the interiors of their homes are most likely to choose things that not only look good but bring a sense of comfort to them. Furniture is also a big part of this process as it is one of the main things which give shape to your home; whether it is sofas or tables, everything is of importance and is chosen carefully. However, to make it easier for them, many people look for furniture which can fit many themes.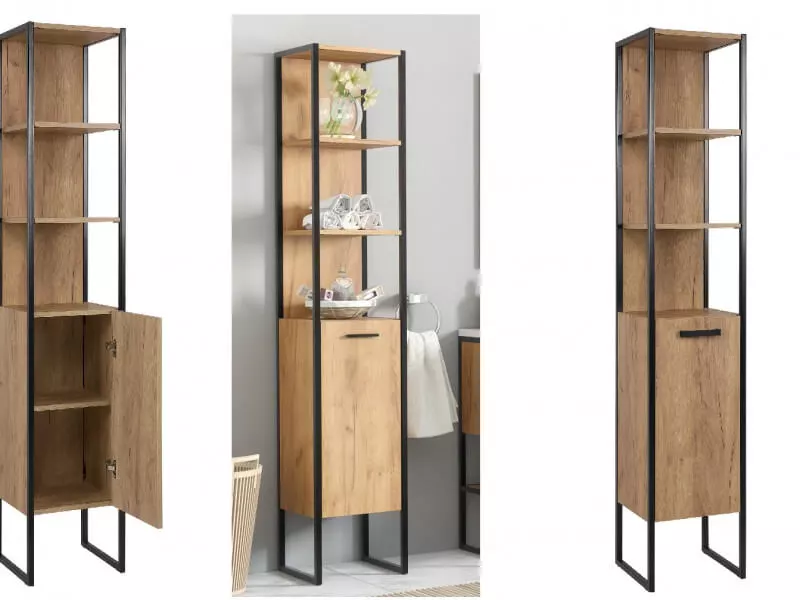 Tall Boy Unit
The use of furniture can be traced all the way back to pre-historic times though then it was just simple beds and tables made out of stone rather than wood. As humanity evolved, so did the designs and details of furniture; different things for different purposes were being made. It's no wonder furniture is an important component of our homes.
The type of furniture a person keeps in their homes can reflect on their personality as furniture choices can change the whole look of your living space. This is why many people are very critical of the type of furniture they keep. Keeping this in mind it is always preferred as a safe option to look for designs that are timeless and fit into many aesthetics.
Tallboys were very popular back in the eighteenth century; they were wider and sometimes had two rows of drawers. Even though their popularity never died down, people have started preferring these with newfound vigor. It may be because of its sophisticated design, as it's now mostly preferred as single-row drawer furniture. This leads to it occupying minimum space while having the capacity to be used as a cabinet to store things. Modern Tallboy unit attracts a huge number of people these days as it fits right in the simple-yet-efficient style.
Its Significance is More than Just Regular Furniture
A reason why Tallboy is the perfect fit for most households is that it comes in a lot of variety, so it is not limited to a particular style or 'vibe'. It has a number of different styles like double rows, single rows, tall wall hung units. It can be minimalistic or vibrant and loud, modern, or a bit retro. This range might be the reason why it is such a popular choice for a variety of different interior design themes.
How Can You Put this Furniture to Use in Different Ways?
Tallboy unit is not necessarily limited to one place of the house; like a dressing table, it has multiple uses around the house. It can be used in the bathroom for storing toiletries and even clothes. Its narrow frame makes it very convenient to have in the bathroom and its multiple cabinets are great for keeping the products of use divided and organized. The wardrobe on its upper part just makes it of more use. Installing this furniture in the kitchen is also something many people choose to do as it's just a perfect and compact cabinet for everything one might need to store.