Proven Tips for Updating a Kitchen with Natural Wood Cabinets on a Budget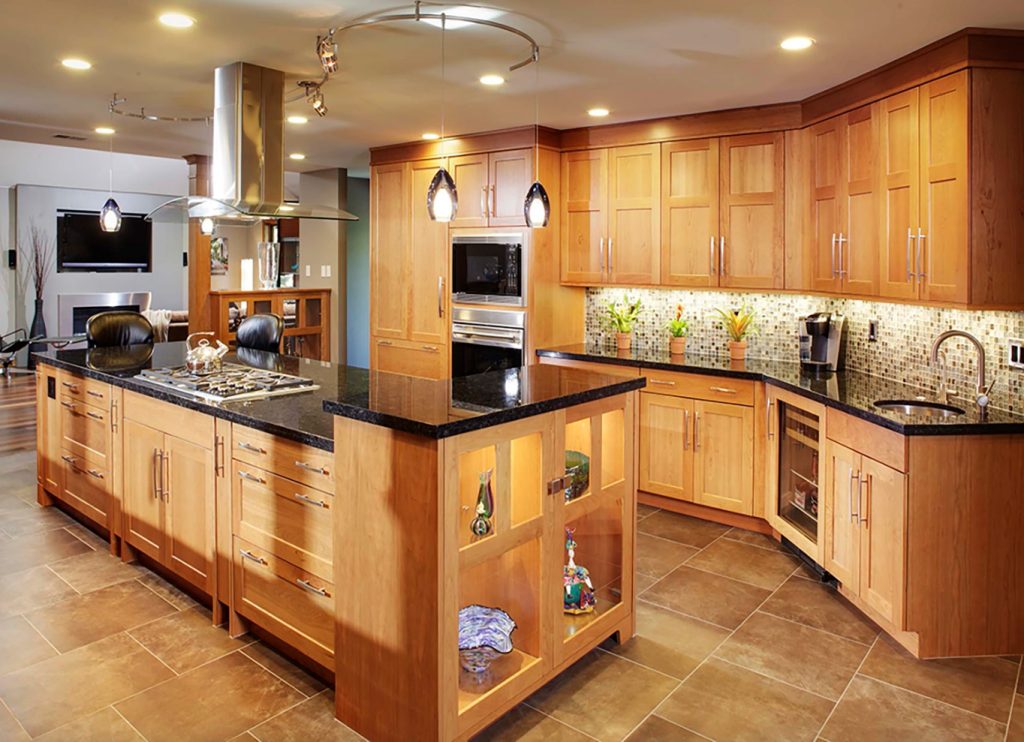 Styling or decorating the kitchen area to make it look beautiful is one of the easiest ways to bring happiness into a home. But while your kitchen is the heart of your home, beautifying it can be more expensive than you can imagine, thanks to the rising cost of interior design.
If you have lately been considering updating the design aesthetics of your pantry with natural wood kitchen cabinets but are discouraged by the tightness of your budget, this article is for you.
We will give you tips to update your kitchen on a budget. Read on!
Is Styling a Kitchen with Natural Wood Cabinets Expensive?
Of course yes! Natural wood kitchen cabinet varieties with wood finishes have a neutral appeal that makes them more demanding in terms of décor materials and colors that they must be paired with. Moreover, both painted and unpainted wood cabinet varieties can at times be difficult to blend with contemporary design aesthetics, thanks to their visible grain patterns.
The good news, however, is that you can effortlessly and cost-consciously style a kitchen with natural wood cabinets if you try out the tips below.
Keep Everything Simple
To style a kitchen with wood cabinets on a fixed budget, you must try choosing simpler interior designs, for example, traditional designs. With a simple design, you will not have to spend much on tons of colors, material finishes, and accessories, all because natural wood kitchen cabinets can project a simplistic but attractive demeanor when less ornamented.
When with natural wood finishes, wood cabinets can be expensive to work with in kitchen interior decoration, especially in terms of color mixing. In painting them, you can give them a color that is more inclined to your kitchen interior design preference, which is notably advantageous in terms of lowering interior design costs.
Other than opting to change all kitchen décor materials to update the outlook of a kitchen with wood cabinets, you can simply choose to refurbish the drawers to make everything stand out. Even though they are defined by exceptional lifespans, natural wood cabinets can make your kitchen look worn out if they are not properly maintained.
Regarding refurbishing them, all you have to do is replace broken parts, for example, knobs, handles, hinges and accessories, while restructuring broken frames and cabinet doors. The takeaway is that you will cost-effectively revitalize the outlook of your kitchen if you choose to refurbish cabinetries.
Final Thoughts
With natural wood cabinets, you can conveniently style your kitchen on a low budget if you keep everything about your design preferences simple. Besides keeping everything simple you can cost-effectively work with natural wood kitchen cabinets by opting for cabinet repainting and refurbishment, all of which can do good in restoring the glamour of not just the cabinetry but your kitchen as well.