Must-Try Ideas for Working with Natural Wood Kitchen Cabinets
Are you looking for tips on how to work with natural wood kitchen cabinets in interior design? Look no further because we have compiled everything you want in this article. As the popularity of cabinets made of natural wood material continues to escalate, homeowners from all walks of life are in search of strategies for working with these amazing cabinetry designs.
Continue reading to know more about wood-based cabinets, including their distinguishing attributes and the reasons why their popularity is unending.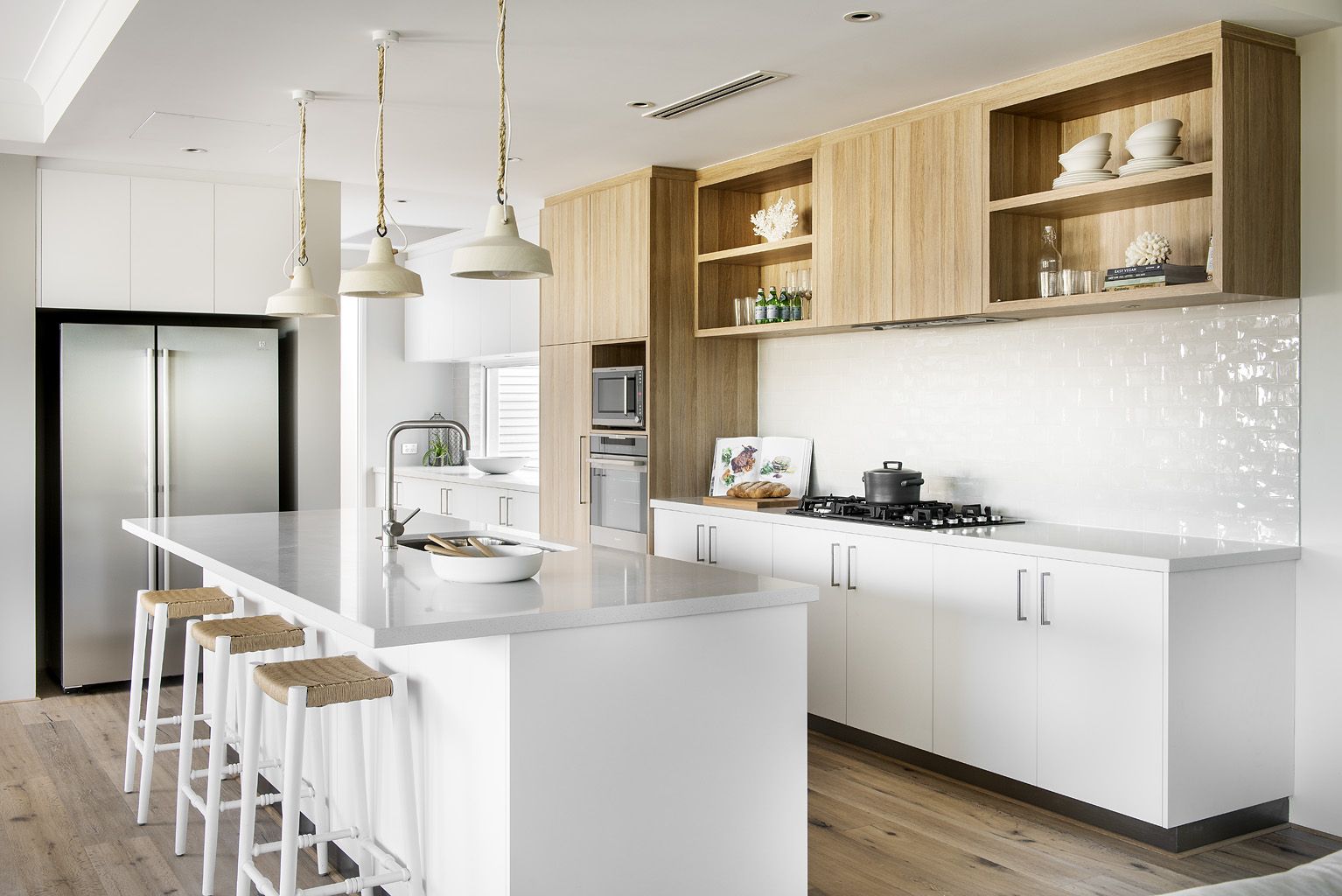 About Natural Wood Kitchen Cabinets
Natural wood cabinets are typically defined based on their material feature, natural wood. They come in several types, of which the most common include;
Oak kitchen cabinets
Cherry kitchen cabinets
Maple kitchen cabinets
Hickory kitchen cabinets
Mahogany kitchen cabinets
While they may vary in terms of the material, natural wood kitchen cabinets are commonly defined by exemplary attributes, for example, durability, compatibility with multiple designs, and functionality in terms of ease of usage.
Ideas for Working with Natural Wood Kitchen Cabinets
Paint the Cabinets
Considering that wood-based cabinet designs are the best in stain and paint absorption, staining or painting them is one notable tip for working with them. Depending on your color and design preferences, you can apply to them a single color or mixtures of colors for the visual aesthetic features you want the design you choose for your kitchen to highlight.
Accessorize the Cabinets
Depending on the type of interior design you opt for in terms of the visual outlook of your pantry, you can beautify the appearance of natural wood kitchen cabinets by installing accessories on them.
You need to go for rustic and all-natural accessories if you prefer traditional or vintage designs. For any contemporary design, you should try working with metallic accessories. Transitional designs, on the other hand, work best with natural cabinets with mixtures of man-made and natural materials in terms of accessorized components.
Properly Maintain the Cabinets
Natural wood cupboards, painted or unpainted, are not demanding in terms of maintenance but require proper maintenance. Hence, to efficiently work with them, you must ensure to keep them clean and in good physical condition at all times.
Will Natural Wood Kitchen Cabinets Go Out of Style?
Of course not! With the continuous surge in the popularity of wood-based materials in the contemporary interior design industry, the popularity of wood cabinets is bound to rise. Natural wood kitchen cabinets will also continue to stay in fashion because of their practical aspects, which include unparalleled resale value and ease of usage.
Final Thoughts
Now that natural wood cabinets are on trend, you should try installing them in your pantry like thousands of homeowners everywhere are doing. Natural wood kitchen cabinets are simpler to work with and come with more value, especially compared to cabinets with artificial material textures.