Home Renovation In The Times Of Covid-19 Pandemic
Introduction
The COVID-19 pandemic has touched upon many aspects of our lives, including the way we keep ourselves and our households in a proper shape. We have reshaped some of our priorities and reimagined the way we can work, and we started to treat safety and wellbeing at a much more serious level, prioritizing these among the rest. Interestingly, while some business spheres have faced solid obstacles building up and developing their clientele, the area of home renovations is seen to have been booming lately. Case in point, A+ Construction & Remodeling, an utmostly reliable home remodel company with the most permits in the Sacramento area, has had a tough year in terms of the flow of new customers and the loyals finally deciding to have a complete home makeover. One thing is clear: now, people all across the globe have the precious time– and resources— to get the remodeling/renovation job done. 
However, the pandemic has set its rules and couldn't but have affected the usual workflow by adding some quite peculiar changes. Further in the article, read about the shifts brought about by COVID-19 to the way home renovation is done today!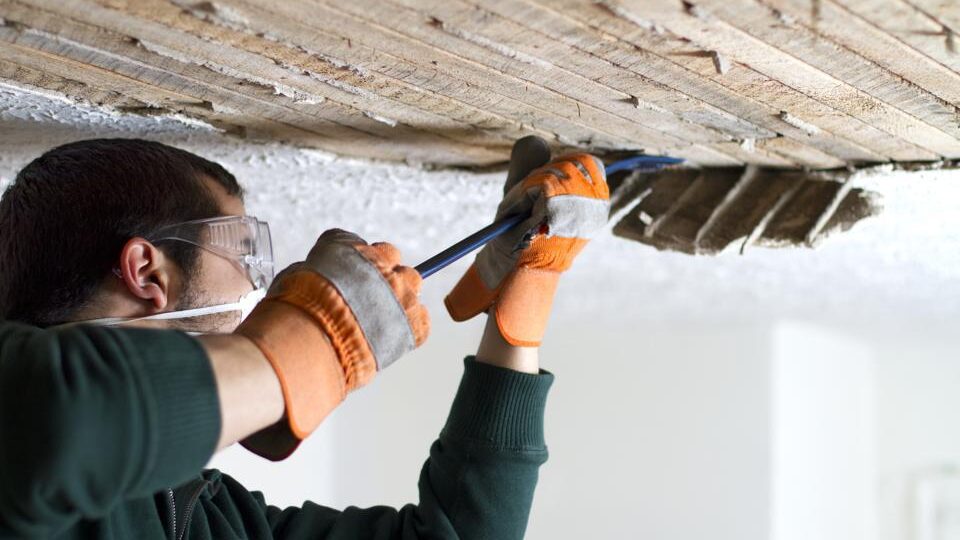 The major shifts in the home renovation industry
While the rise of demand on the part of homeowners has increased revenues and expanded customer bases for many remodeling companies, they have had to adjust to the requirements set by the law in order to prevent the spread of the deadly disease. This has encompassed everything from the supplies provision, timing needed for a renovation, and other things that are worth consideration in modern reality, like remote meetings with a project manager. 
Let us consider the main changes in more detail.
Nowadays, it can be really life-threatening to keep meeting with unknown people in the offline mode: some may have too great a span of connections, increasing the risk of coronavirus contraction (like construction companies' employers who contact a lot of people every day) Some do really care about their families and avoid any real-life interactions; others don't trust vaccination and tend to barricade themselves from the contagious world. In other words, there is already a sufficient number of reasons you should opt for online conversations to discuss your future home remodeling project. Luckily, today, you can relay all the planning and showroom observing to the online regime. 
Certainly, you simply cannot do all the meetings online. However, a great amount of walking & talking can be significantly reduced, thanks to the proliferation of online conference services. So you can even show your future contractor around your household using Skype or Zoom and have a detailed look at 3-D renders your manager will send to you, kicked-back cozily on your couch.
There's one more thing to be mentioned: of course, you should have a lot of trust in your contractor while communicating with them remotely. This fact can also lead you to choose a construction company with due care and precautions. 
And the prices, of course. As to the costs for construction materials and their delivery, these have considerably risen in times of pandemic. However, some companies still manage to keep the prices at the last year's level. But this cannot last forever, though. All the problems with production, logistics, and distribution of the required materials and tools have increased the time span of an average remodeling project. While some industries that are key for remodeling, including the lumber market, have struggled with redundancies and unemployment, the home renovation business reaps the miserable harvest. As a result, delays occur frequently, and it disturbs both remodeling contractors and, for sure, homeowners seeking fast and budget remodeling services.
As is said above, there are solid reasons for delays in remodeling projects. Besides, the measures for prevention of the coronavirus spread hold back the flow of the process, too. Not only are construction companies' employees required to wear PPE, but they also need to take care of the proper ventilation and social distance maintenance. The anti-pandemic requirements include the presence of a reduced number of workers per 250 square feet, which decreases the speed of the process significantly. However, most companies try to heed the requirements and make all anti-covid precautions like mask-wearing, numerous temperature checks, and disinfection their daily routine.
Where do I live during the renovation?
Another issue homeowners are facing today is finding a place to dwell until the remodeling project is over. That the average rental cost of short-time temporary living arrangements has increased, it is harder for many homeowners to find one. The good news is the hotels and Airbnb-type places have become safer in terms of cleaning and sanitizing. But still, the demand is often much greater than the supply.
Why is the industry booming?
While the pandemic has undisputedly set new norms for life and business, the booming remodeling industry has left some specialists wondering. Among the reasons, analysts name the fact that many homeowners built up their savings in 2020 and cut down on their expenditure in 2021. As a result, they now have the money to cover the remodeling expenses that have kept increasing, and they can concentrate solely on their remodeling goal without compromising other spheres of life. 
Some of the leading remodeling contractors have stayed on top by implementing smart methods to keep their employees, and some have managed to freeze the costs at the 2020 year's level. 
These facts have paved the path of success for the home remodeling companies who carefully meet the demands of the times and work their way towards the loyal customer, adjusting to the requirements the pandemic sets.
As a takeaway, let us consider the main tips on doing a remodeling project in the COVID-19 times.
The basics of COVID-19 home remodeling
The tips will help you save up on time and effort, and your remodel project will be trouble-free. 
Hire a contractor right now but choose wisely
The more you wait, the more money you will have to spend. And don't forget there are other homeowners looking for the right contractor. So don't miss out.
This approach is much safer and less time-consuming. But be ready for offline interactions, as well.
Expect bigger expenditure
The prices are way up high these days, so don't wait for too long till they are even higher.
Focus on your savings and save up more by a wise choice of materials and contractors.
Apply space-saving designs
Let your contractor deal with it, but you can get some smart ideas in edgeways, too. Turn your less-used spaces into trendy rooms, avoid garbaging your territories, and think of some new ways to use your 
Be careful with your choice
Focus on licensed, well-trained, and health-checked construction professionals. Consider your budget carefully, and don't fret about asking your future contractor questions about anything regarding home remodeling. Your mindful involvement in the process will surely make it more controlled and satisfactory in the end.