Sources of Inspiration for Your Home Decoration
A successful and impressive home decoration project uses different sources of inspiration mixed with your individual style and taste. When looking for someone else's decoration ideas, first pay attention to the overall feel and ambiance and then the details like walls, floor, and ceiling. See how the house makes you feel. Does it feel formal or it has an informal feel? Are the colors too dark for your taste or too light? What kind of ambiance do the walls create? What kind of furniture has been used? Following are some sources of inspiration that can serve as a base for your home decoration ideas.
Visit model houses designed by reputed interior designers. If you do not have access to such houses, watch the TV shows that depict interior decoration projects. Websites showing pictures and videos of interior decoration are also good sources of inspiration.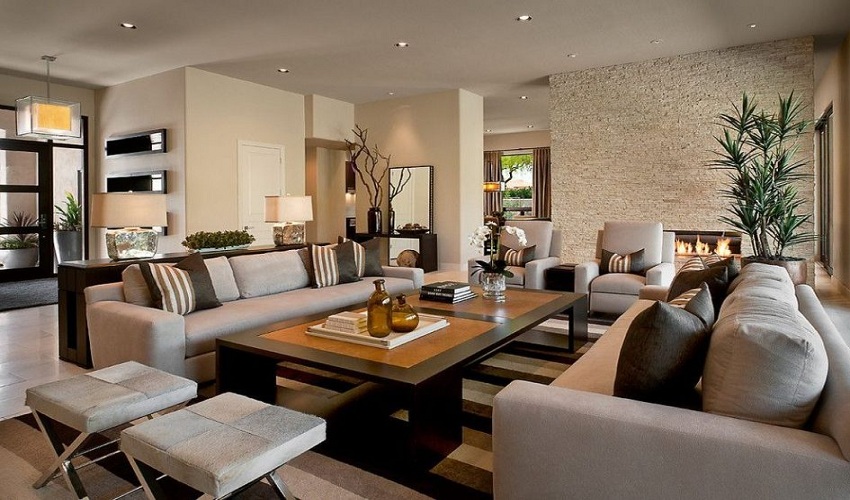 If you like antique objects, visiting antique shops, auctions, and museums can give you many ideas about the kind of objects that you can use and the environment it creates. This will also give you an idea of the price of such items. The Internet is another source of inspiration for antique-inspired interior decoration.
Choosing a theme is the first step of any good interior decoration project. There are a number of themes ranging from teddy bears to contemporary and futuristic. Next, choose a style for your home decoration project. Styles consist of guidelines about color, textures, and elements of the design. Japanese, Mediterranean, Tuscan, and Country Ranch are some of the styles examples.
Keep a physical or a computer file for your collection of home decoration ideas. Gather bits from different sources and place them in your file. This is a good way to remember and organize information. You can also consider consulting a talented interior designer for guidance and help for your project.
Check out the best interior decor and design companies with the highest net worth!