5 Signs That Your Roof Needs Repair or Replacement
Spending a few minutes once in a while to inspect your roof can save you a lot of time and money. Early detection of roof problems enables homeowners to take corrective measures on time and stop the problem from increasing. There are many signs that point towards the need for roof repair or replacement. Following are the five important signs to look for.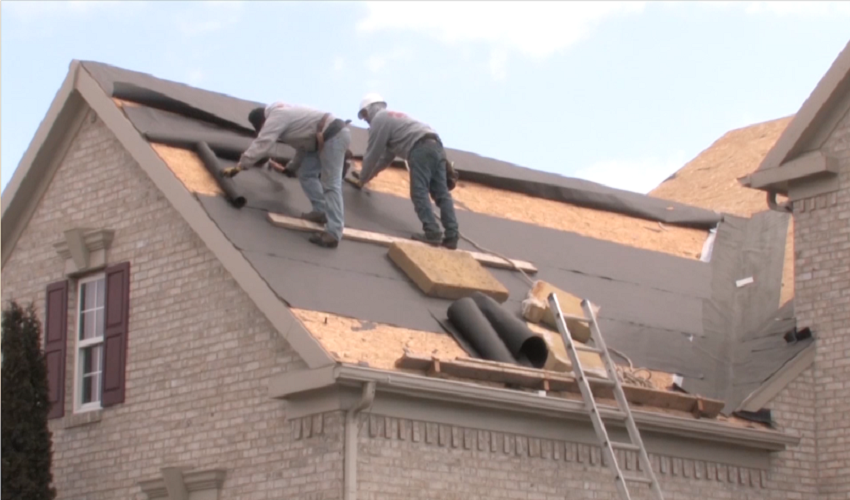 Look for stains or the areas that look more dirty than surrounding areas. If you see such dark or stained patches, it might be a sign of fungi or algae. Warm and humid areas are more susceptible to algae and fungi growth. Algae and fungi growth worsens over time and taking timely corrective measure can save your roof.
Deterioration of shingles and sheathing can be determined by a careful examination. If you see a considerable deterioration, it is a good idea to immediately contact a roofing contractor. If the damage has reached to the sheathing, it can be dangerous. A weak and damaged roof can collapse in stormy weather and needs immediate roof repair or replacement.
Blisters or peeling of the roof paint is another sign of damage. With the passage of time, humidity and moisture destroy the roof paint. Sometimes, there is no system of ventilation in the attic. This causes the heat to trap and create an oven effect leading to blisters. If this is the case, you should arrange proper ventilation for your attic.
Moisture on the ceiling is a serious warning sign that you need roof repair or replacement. Moisture on the ceiling is caused by leaking roofs. Minor leaks can be repaired inexpensively. But if the problem is not solved on time, roof leakage can ruin the whole roof.
If your rooms feel very cold in winter and hot in summer, it points towards the fact that your roofs are not properly insulated. It results in increased energy bills. The best solution is to install an energy-efficient roof.