8 Tips for Your Wooden Kitchen Floor
Wood is a popular choice for kitchen flooring, and it can make your kitchen a lively and beautiful place. But there are some points worth considering when deciding to have a wooden flooring for your kitchen. Following are some tips to choose a suitable wooden kitchen floor and taking care of it so that its beauty can last for a long time.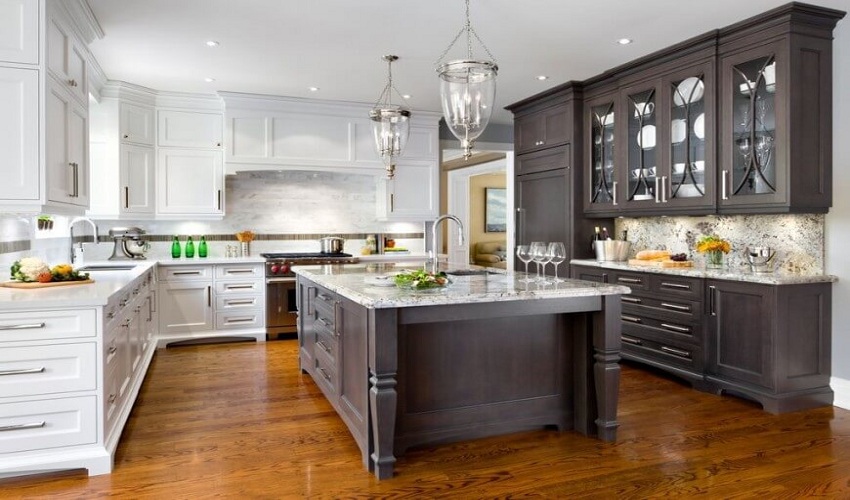 Use durable wood for your kitchen that can withstand for a long time and does not look old and battered. Oak and ash are very suitable for wooden flooring for the kitchen.
Use the wooden flooring that has been factory applied finish. Factory applied finish is often more durable. Stain sheen finish is very good for hiding dirt and scratches.
Oil finishing for the wooden kitchen flooring is not very durable, but it can be repaired easily. If you decide to use oil finished wood, remember to clean the spills immediately.
Choose the design and color of wooden flooring that has a contrast with your kitchen cabinets.
To get the most out of your investment, pay proper attention to the maintenance of your wooden kitchen floor with the following tips.
Do not let the water stand on your floor for long period of times. This may happen with blocked or leaking drains.
Only use the cleaning material that is specially designed for wooden floors.
To keep your floor scratch-free, do not let the dust accumulate on the floor and clean it regularly.
Your pets can damage the wooden flooring in your kitchen. Keep your pets away from the kitchen as the kitchen is a dangerous place for your pets.
Of course, the advantages of wooden kitchen flooring outweigh the disadvantages. However, if you think that wooden flooring is not right for you, you can choose ceramic flooring, which is much more durable.