Is Sage Green Kitchen Cabinets a Good Color Option for Kitchen
What do you consider when choosing colors for your kitchen cabinets? It is a question that you must ask yourself before you settle on the right color for your cabinets.
Sage green is one of the color options that you have. So, can you consider installing sage green kitchen cabinets? Well, let's have a look at this color option to help you decide if it is a worthy option.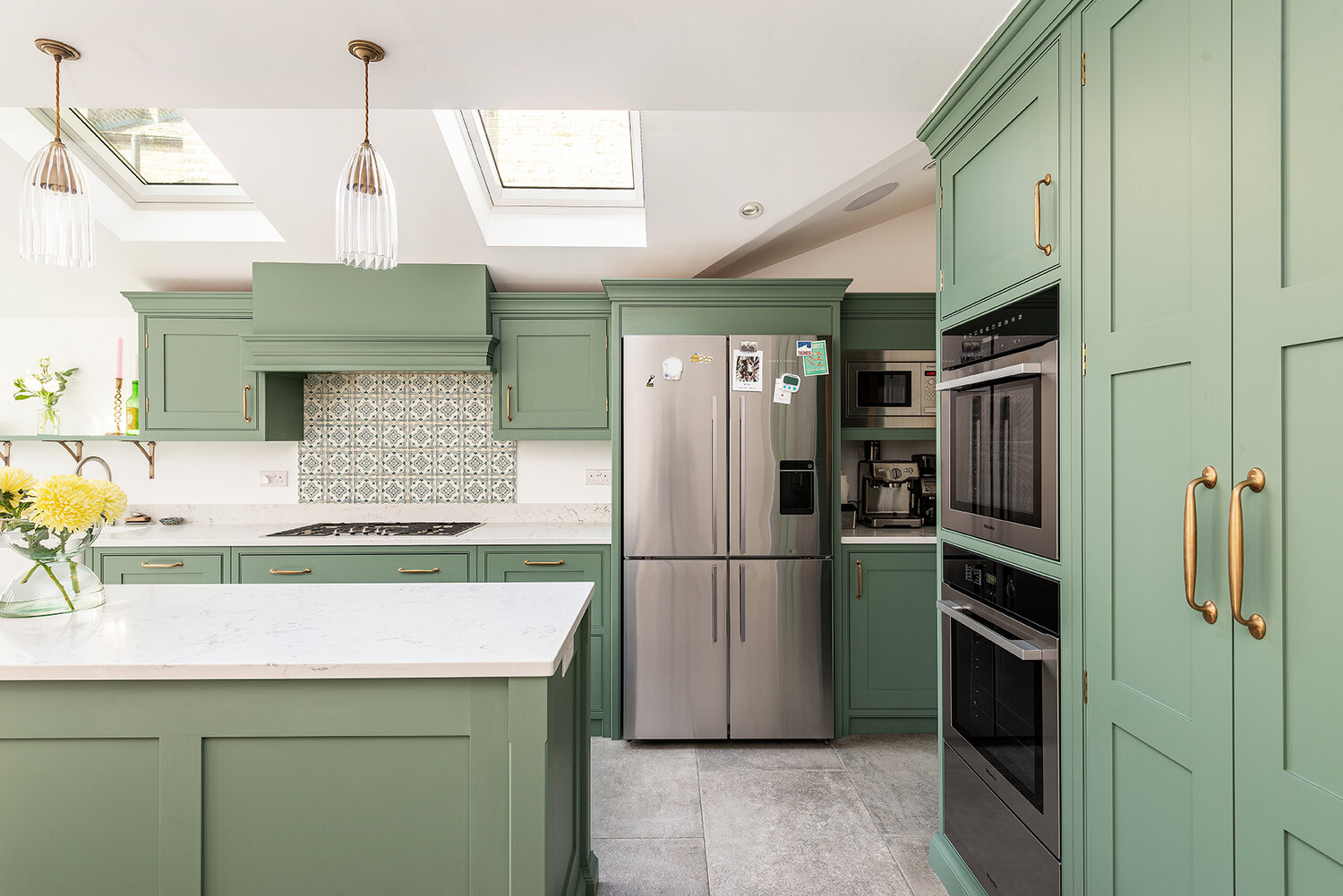 Why sage green is a good color option
It is a color option that allows you to introduce an earthy touch in the kitchen. It is the reason why sage green is a color on-trend. Therefore, if you want to feel earthy, you can use this color.
In addition to the earthy feeling, here are some extra benefits of installing sage green kitchen cabinets. 
They are calm                                     
The color is calm. It helps to redefine the kitchen space by making it a calm place to spend time. After all, modern kitchen spaces are not just for cooking but also for spending time with family members.
Not only are sage green kitchen cabinets calm but also warm. Therefore, the atmosphere created by this set of cabinets is receptive to the expectations of modern kitchen spaces.
They are unique 
Rarely will you find green cabinets in kitchen spaces. Therefore, the decision to have sage green cabinetry installed in your home will make your kitchen space unique.
They don't show dirt and scratches 
Since sage green is a somewhat bold color, you will barely notice a scratch or dirt appearing on them. It has a good way of hiding scratches and dirt from our eyes. However, you should have a routine for cleaning it to avoid stains sticking to them.
What you should consider before you choose sage green
Just before you pick sage green kitchen cabinets, you should consider the following options:
The size of your kitchen. This color scheme works well with large kitchen spaces. However, with good planning, sage green kitchen cabinets can also fit in small kitchen spaces.
The amount of lighting in your kitchen should be sufficient. You can choose to add extra light fixtures that will match the color scheme you are choosing.
The overall theme and style of your kitchen space should also be a key factor that determines the color of your kitchen cabinets.
Final Thoughts
Sage green is a good color option if it matches your existing theme and style in the kitchen. You should work with an interior designer to help you get it right with the colors that you are choosing.